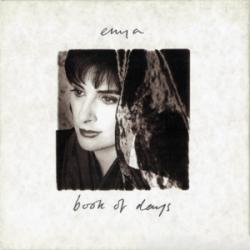 LETRA
As Baile (Letra/Lyrics)
Oro Horo Mo-ray, He u way, he u way
Oro Horo Mo-ray, He u way, he u way
Oro Horo Mo-ray, He u way, he u way
Oro Horo Mo-ray, He u way, he u way
Oro Horo Mo-ray, He u way, he u way
Oro Horo Mo-ray, He u way, he u way
Oro Horo Mo-ray, He u way, he u way
Oro Horo Mo-ray, He u way, he u way
He u way, oro horo mo-ray, he u way oro
he u way, he u way oro horo
Oro Horo Mo-ray, He u way, he u way
Oro Horo Mo-ray, He u way, he u way
Oro Horo Mo-ray, He u way, he u way
Oro Horo Mo-ray, He u way, he u way
He u way, oro horo mo-ray, he u way oro
he u way, he u way oro horo
Oro Horo Mo-ray, He u way, he u way
Oro Horo Mo-ray, He u way, he u way
Oro Horo Mo-ray, He u way, he u way
Oro Horo Mo-ray, He u way, he u way
INFORMATION ABOUT THE SONG:
The title "As Baile" can be translated as "away from home".
The song itself is all intonation, although you might say
the intonation is "based" in Irish Gaelic. Enya sings
"oró, horo, mo-ray he u way, he u way"
and so on. The word "oró" is an interjection that could
be translated as "oh!" or "oho!", but the rest of the song
is intonation.
INFORMACION SOBRE EL TEMA:
La misma cancion es toda la entonation, aunque se puede decir
que la entonation es "basada" en Irish Gaelic. Enya canta:
"Oro, horo, mo-ray he u way, he u way"
y asi sucesivamente. La palabra "oro" es una interseccion
que podria ser traducida como "Oh" u "Oho!, pero el resto
de la cancion es entonacion.
Datos de esta canción
AS BAILE es una canción de Enya del año 1991, este tema está incluido dentro del disco Shepherd Moons. Agradecemos a Da*Misz*Vendetta por haber sudido la letra de As Baile.