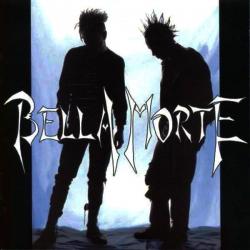 December Dreams
Bella Morte
La canción 'December Dreams' se estrenó en 1999. Este tema está incluido dentro del disco Where Shadows Lie
Al final de la letra de la canción 'December Dreams' podrás puntuar su calidad, comentar sobre ella, acceder a más lyrics de Bella Morte y a música relacionada.
LETRA
Turn away as the storm draws near
Hear the thunder's distant cry
Taste the air to find a trace of yesterday
Falling under waves of time
Her twilight eyes turn the night sky red
Timeless words cannot fade
Though our skies grow grey
Haunted winds speak of fallen homes
Painted eyes leave a tear
In her heart I place a promise that shall live
Amongst December's fondest dreams
To never find this life again
To never find our way
Más abajo encontrarás canciones relacionadas con December Dreams.
Puntuar 'December Dreams'
¿Qué te parece esta canción?
-
0 votos
* Gracias a Night_Angel_101 por haber añadido esta letra el 16/7/2008.
Comentar Letra
Comenta o pregunta lo que desees sobre Bella Morte o 'December Dreams'
Comentar
+ Bella Morte
Canciones del Disco