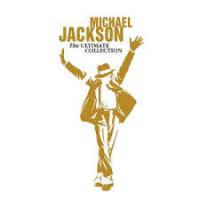 LETRA
No sense pretending it's over
Hard times just don't go away
You gotta take that chip off your shoulder
It's time you open up
Have some faith
Nothing good ever comes easy
All good things come in due time
Yes it does
You gotta have something to believe in
I'm telling you to open your mind
[Chorus]
Gotta put your heart on the line
If you wanna make it right
You've got to reach out and try
Gotta put your heart on the line
If you wanna get it right
Gotta put it all on the line
You see yourself in the mirror
And you don't like what you see
And things are getting much clearer
Don't you think it's time you go for a change
Don't waste your time on the past, no, no
It's time you look to the future
It's alright there if you ask
This time if you try much harder
[Chorus]
Gotta put your heart on the line
If you wanna make it right
You've got to reach out and try
Gotta put your heart on the line
If you wanna get it right
Gotta put it all on the line
If you wanna make it right
If you wanna do it now
Let love come free
And that's just so easy now
You gotta go for what you want
You gotta do what you got to do
Sobre In The Back
"In The Back" fue escrita por Michael Jackson y Glen Ballard y grabada durante las sesiones de HIStory - Invincible entre 1994 y 2004. Como la nueva canción de Jack Swing es sólo un demo, no contiene muchas letras. Sin embargo, está claro que, desde el punto de vista temático, el tema es sobre la traición y la impotencia que conlleva esa acción.

"In The Back" estaba programada para aparecer en el álbum de Michael de 1997 Blood On The Dance Floor: HIStory In The Mix, el álbum de remezclas más vendido de todos los tiempos, hasta que "Superfly Sister" lo reemplazó. Aún así, los primeros comunicados de prensa la catalogaron como uno de los temas del álbum.

Luego permaneció inédita hasta que se incluyó en el álbum The Ultimate Collection, publicado en noviembre de 2004.
Apoyar a Michael Jackson
Michael Jackson está en la posición 109 del ranking de esta semana, su mejor puesto ha sido el 1º, siendo su primera vez en junio de 2009 y la más reciente en agosto del mismo año.

¿Apoyar a Michael Jackson?

Ranking SemanalMedallero