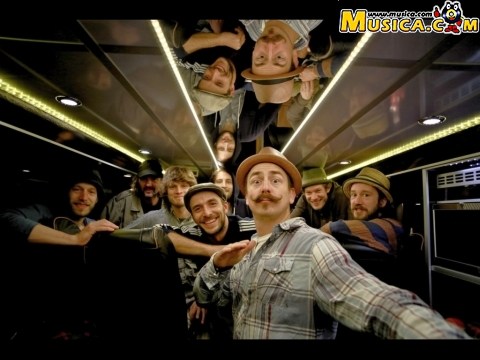 I And I
Jamaram
LETRA
Chorus
I and I and I and I
Am innocent
I and I and I and I
Am innocent
It's human nature!
I and I and I and I
Am innocent
I and I and I and I and I
The first verse is here to make it clear
What you got goin' for yourself open your ears
It is the stare in my eye
It's wicked and wild
Comin' from the woods, baby
Manchild
We have been armed in the past
It's gonna happen again
Why it's happening right now
We'll all be murderers in the end
What you gonna do
When you send your love to school
Arm her with love, fool, arm her with love, fool
Chorus
One look in the mirror
Will help to see yourself
And your kind much clearer
You're nothing but
A product of evolution
Like a colony of ants
Ruled by confusion, yeah
Ruled by confusion, yeah
Chorus
You're like a colony of ants
Like a colony of ants
You keep on marchin'
Through the land
(repeat 4 times!)
Outro:
¿Porqué cada dia lo mismo?
Niños llorando
Niños se mueren
La pena queda
La pena se queda
Se queda cada dia
¿Para qué?
¡Díme díme díme...!
(repeat)
Übersetzung:
Warum täglich das gleiche?
Kinder, die weinen
Kinder, die sterben
Die Not bleibt
Die Not bleibt an jedem Tag
Wozu?
Sag mir's, sag mir's, sag mir's...
Más abajo encontrarás canciones relacionadas con I And I.
Puntuar 'I And I'
¿Qué te parece esta canción?
-
0 votos
* Gracias a Tiezok por haber añadido esta letra el 19/12/2008.
Comentar Letra
Comenta o pregunta lo que desees sobre Jamaram o 'I And I'
Comentar
+ Jamaram