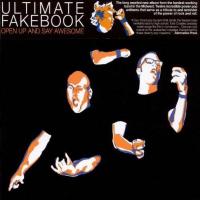 Popscotch Party Rock
Letra y Canción
Añadir a Favoritas
Guardar en Playlist
POPSCOTCH PARTY ROCK es una canción de Ultimate Fakebook del año 2002, este tema está incluido dentro del disco Open Up And Say Awesome.
LETRA
'Popscotch Party Rock'
Guess that it's time to let you see,
The evidence on your TV screen,
Turn it up, sit back, put up your feet,
Uz I think I got you beat.
Let me warn first 'cause we weren't cook,
We were the only rockers at our school,
Playin' Cinderella covers 'cause there wasn't nothin' else to do,
Whoa-oo, you know it's true.
But I won't give in to darkness, I still hold no regrets,
Cause I'm Popscotch Party Rock, and stupid 'til the end.
Ain't it enough to make you sick,
I know one look would do the trick,
Give it up, you know ya gotta grin,
When ya hear those sweet hot licks!
I've never seen you laugh so hard,
And I'm worried now that you'll be scarred,
But the vision of some Kansas kid just rockin' on his pink guitar,
Whoa-oo like a rock star.
I'm stupid 'til the end.
Apoyar a Ultimate Fakebook
Ultimate Fakebook no está entre los 500 artistas más apoyados y visitados de esta semana.

¿Apoyar a Ultimate Fakebook?

Ranking SemanalMedallero