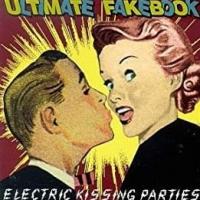 Far, Far Away
Letra y Canción
Añadir a Favoritas
Guardar en Playlist
FAR, FAR AWAY es una canción de Ultimate Fakebook del año 2003, este tema está incluido dentro del disco Electric Kissing Parties.
LETRA
'Far, Far Away'
Isn't it funny, to live for someone else's script
You spend a lot of money to catch that lift
And isn't it good too, to not always get all that you want
But we'll be singin' 'boo hoo hoo' if great it's not
Cuz everybody wants it so much better
than anyone could ever let it be
I guess I should get off it or whatever
but please comfort me...
George Lucas, is the Force with us?
Will it save us from heartbreak in 1998?
Demons with the cat claws threaten us with their fake grace
But angels without wings can't take their place
And if it's just a smart bomb in a theater far, far away
Well, we'll be singin' 'woo hoo hoo, oh man that's great!'
Cuz I never thought that this could happen,
that I could ever feel this way again
I know it's kinda dumb but it dosen't matter,
I can't hold it in
George Lucas, is the Force with us?
Will it save us from heartbreak in 1998?
George Lucas, don't lose your focus
cuz the theaters will be full come what may