Letra de la canción
Times are hard and times are bad,
Nobody is innocent,
Say just what you want to see,
Tell me who you want to be,
See the only friend you got,
Open throat and money shot.

(Chorus one)
Gone for the day, out for a ride,
Can't stay in here so I'm going outside,
Burned in the sun. soaked to the skin.
Buried abve and rt's domg me in.

Time is now and you're the one,
Keep us from our liberty,
In the night we spend our seed,
Listening to women bleed,
See the one you want the most,
Hanging from the whipping post.

(Chorus two)
Gone for a smoke, out for the day,
Can't stand the pain so I'm going away,
Taken in lust. given in sin,
Buried alive and it's doing me in.
Time to be the man you are,
Nobody is gonna win,
Atl the time we see the deal,
Devil driver, heli on wheels,
See the world and shoot it dead,
Burn the town and paint it red.
fuente: musica.com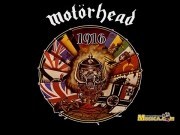 Compartir 'Buried Alive'