LA COSTA DEL SILENCIO ENGLISH LYRICS
Letra de la canción
The sea spat a lament
so dim that nobody heard .
such a pain in
all costs that died .
the only regret and the cloud that sickened
and write in the sand terrors pain.
there luha fear drank a dolphin
before a black water, their fate migrated .

see, I want to hear your voice
saying if you love love,
we prevent this die .
see , for in you
is the solution
save the beauty that remains.

where usury accommodates
born ambition and power,
germinates and this earth,
Interest dying .
and a seagull have decided
suicidal act was to sacrifice throw .
laughing scorn a boat fall ,
and bleeding in bed .. the sea!
see, I want to hear your voice,
saying if love,
we prevent this die .
see , for in you
is the solution
save the beauty that remains.

make a revolution ,
our leader is the sun ,
and our army
are butterflies.
another sunrise vol flag
and came back vol understand
to be changed
Swords by roses.
as you have breath
go get the wind
light force is just time ...

see, I want to hear your voice,
saying if love,
we prevent this die .
see , for in you
is the solution
save the beauty that remains.

see, I want to hear your voice,
saying if love,
we prevent this die .
see , for in you
is the solution
save the beauty that remains.

I hear your voooz ! ..
fuente: musica.com
Letra añadida por: J0rg3.bsc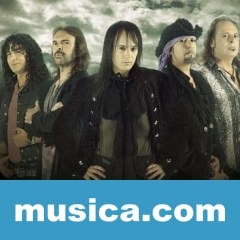 Compartir 'La costa del silencio english lyrics'