ADÍOS MELANCOLÍA ENGLISH LYRICS
I stand by on a Sunday for a Monday if you depressed.
And an amphora in the portfolio that keeps you odor.
I have front row tickets,
to see you wake in the morning.

I strongly believe that if you are consoled me.
And the suspicion that I love you no suspicions soon.
I put your picture on the retina,
voice and dance stirrup anvil and hammer.

I laugh, I cried,
I have a thermostat that turns on when these
I turned off and if you go pa 'not dying of nostalgia.

Goodbye blues,
thanks for your company
but here there are no more sites for you.
Bye melancilía,
you agradesco poetry.
That leaves me between verses now confess to this woman.
I got the lottery when I saw her.
I apologize for the dose if you do something that hurts me.
And one more song you ever miss it.
I have a stock with no release of kisses,
and a good truck for you.

I laugh, I cried,
I have a thermostat that turns on when you're
I turned off if you go pa 'no merir of nostalgia.

Goodbye blues,
thanks for your company
but here there are no more sites for you.
Bye melancilía,
you agradesco poetry.
That leaves me between verses now confess to this woman.
I got the lottery when I saw her.

Today my dreams hang in your navel piercing.
While obcerva melancholy and witness.
I want to be sure.
A little for you,
a little for me,
a little jealousy.

Goodbye blues,
thanks for your company
but here there are no more sites for you.
Bye melancilía,
you agradesco poetry.
That leaves me between verses now confess to this woman.
I got the lottery when I saw her.
fuente: musica.com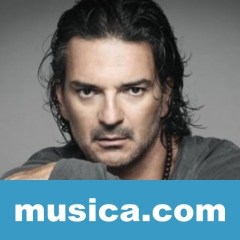 Ficha de la Canción
Título:
ADÍOS MELANCOLÍA (ENGLISH LYRICS)
Grupo/Cantante:
RICARDO ARJONA
Letra añadida por:
l@
Escrita por:
RICARDO ARJONA
Publicada por:
SONY/ATV MUSIC PUBLISHING LLC