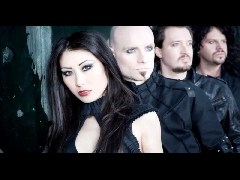 Now
Krypteria
LETRA
So the world is calling you a fool
Hear them laugh as they prophesy your doom
Now, before they bury you alive, fight their lies and reignite
Go scream the truth right in their face: No, it ain't over
Now start spreading the word
Now make sure the whole world will hear you
Now just prove the absurd
Now and don't let nobody stop you now
So the world has labelled you a fraud
Here they come, they'd even pay to see you fall
Now, before they have you stigmatized, ridiculed and petrified
Go slam the truth right in their face: It ain't over
Now start spreading the word
Now make sure the whole world will hear you
Now just prove the absurd
Now and don't let nobody stop you
Now start spreading the word
Now make sure the whole world will hear you
Now just prove the absurd
Now and don't let nobody stop you
It ain't over, it ain't over, it ain't over
Now !
Más abajo podrás valorar y comentar la canción Now.
Puntuar 'Now'
¿Qué te parece esta canción?
-
0 votos
* Gracias a Zaphyra por haber añadido esta letra el 25/8/2009.
Comentar Letra
Comenta o pregunta lo que desees sobre Krypteria o 'Now'
Comentarios (5)
+ Krypteria
Música Relacionada