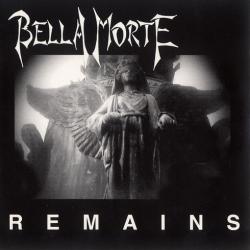 As Heaven Sang
Bella Morte
La canción 'As Heaven Sang' se estrenó en 1997. Este tema está incluido dentro del disco Remains
Al final de la letra de la canción 'As Heaven Sang' podrás puntuar su calidad, comentar sobre ella, acceder a más lyrics de Bella Morte y a música relacionada.
LETRA
As I slept
You whispered in my dreams
You said
That fate could never end our love
That there was no power stronger
On Heaven, Earth, or Hell
You gave to me your last soft breath
Now I pray for death
The rest of time without your touch
How I long for death
Then they came
To take you back to heaven's edge
Now soft your wings hang at your side
And the branches close around you
To hold you for all time
I held your heart
And you fell from heaven's grace
Held your gaze
But your eyes see nothing now
Felt your breath
But your voice is silent now
Death comes swift
But love never fades away
Más abajo encontrarás canciones relacionadas con As Heaven Sang.
Puntuar 'As Heaven Sang'
¿Qué te parece esta canción?
-
0 votos
* Gracias a Zaphyra por haber añadido esta letra el 23/9/2009.
Comentar Letra
Comenta o pregunta lo que desees sobre Bella Morte o 'As Heaven Sang'
Comentar
+ Bella Morte
Canciones del Disco