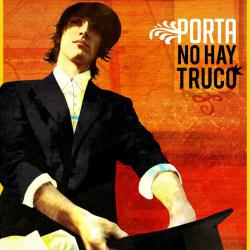 Y para terminar
en inglés
LETRA
Y para terminar (en inglés)
Hey man, this base is not"
"How that guy?"
"No man, you put in ... I do not want to end up with a cute guy and I do not know"
"Did not you say you wanted to be a special super cute as well, moving the rock pa?"
"No uncle, I get confused, I think you get confused at night"
"Man I, the model is yours, if the base is the comprastes, and could use it"
"Well, you see, but f*** man, is that this is shit, I do not want to put this guy"
"Well, okay, okay, for nothing ..."
"I do not want, put it, but that we must change ... NOW!"
Yeah ... Oh ... listen ... Yeah, yeah,
Listen again to feed the mouths Chapare,
There are many good models but too few,
I knock on every tint, matching vowels
Being underground does not make us more real,
Porta turns to dawn,
I know the dream of many Mc's is poderme toppling,
I do not care, and absolutely everything you say,
If you saw the shit that's inside, the outside would be silent,
Remove pa model is no reason to treat me like a god,
I'm a kid with the priority of rapping better than you,
Nobody knows me better than myself, not flipeis!,
"Creido? I believe in myself, but I never thought a king,
Is there no doubt there are scum who wants to damage the culture,
It's time to hurry, make the bag and taking out the trash.
Always bowler with the public, judges in battles,
That playing at home always plays to advantage
I play bass drum, box, box and now I want to hype,
I'm horny and I put the MC's voice as Colombo.
Follo as a failure of the matrix, as Rocco f*** Sigfredi,
I have the strength of a Jedi and the filth of Heidi,
See, vocabulary and syntax, I seek a stop,
Direct costs do not wear my letters never wroth?
An anomaly is found in the fuc*** ecosystem
I always knew the morpheme separate lexeme,
My semantics does not go with the rare structures,
To see who it is that makes it more ugly or more complicated.
Love me, hate me, that's popularity.
Do not look for issues, the only question is do rap,
My model remains long become too short,
Yo soy Porta, a classic, an astounding raptástico,
That just sad because I write shit,
What for lying? When I grab a mic, I feel great.
I write simply for pleasure and necessity,
I want to thank me for self these raps,
long since far exceeded all my goals,
And so I dedicate this model to me
Datos de esta canción
Y PARA TERMINAR es una canción de Porta que se estrenó el , este tema está incluido dentro del disco No hay truco. Agradecemos a damiuru1992 por haber sudido la letra de Y para terminar.