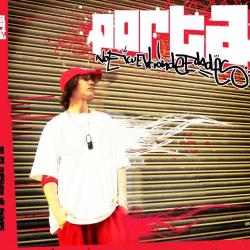 Son recuerdos y promesas rotas en inglés LETRA
Porta
Añadir a Favoritas
'Son recuerdos y promesas rotas' se estrenó el . Este tema está incluido dentro del disco No es cuestión de edades
Al final de la letra de Son recuerdos y promesas rotas podrás comentar sobre ella o acceder a más canciones de Porta y a música relacionada.
These are memories and broken promises
You mean they are just memories, now dead,
Do not deny that images are like hidden time k,
They will not have their own life but you gave them one,
An opportunity to be part of your story,
And memories are part of your mind is inert,
Your memory after so much remains strong,
Recalling those intense moments of your life,
Your first kiss, your first experience forbidden
Your first caress, your first dog first friend,
Your first girlfriend who later became the enemy,
Witness your first experiences in life,
Has started to stumble and get up from falls,
With the help of mom and dad are there,
from the first second and never have doubted you,
but the years go by and you forget things,
although there are things you never forget the smell of roses,
moments of the past are gradually fading,
because there are bad memories that sometimes make rock bottom,
so deep that make you think, rethink,
eat the head in a sea that you want to drown,
remember your first brawl, your first punishment,
because there has never fulfilled promises,
remember your first failure, your first shit,
your beginnings, your first point is well guarded,
remember the first time you made love,
then it all broke down and I still remember the pain,
resentment in you, feeling broken,
you see that she was but only in pictures,
remember is that's when the silly discussions,
cries for everything and anything,
also remember the typical fights with your sister,
school friends who went to tell if anything,
go, where will the memories
I suppose there a place to stay
and will, remain there forever
because there are things that are not forgotten or after death (Bis)
broken promises, promises to try to meet
I did the most for your you feel happy
but I embittered jealousy and always ended the same,
arguing, crying and sientiedome fatal
and that is when your promises and are useless,
after each puff you leave a life behind
a life that you wanted but she wanted to forget,
in a dramatic fashion and starting from scratch,
is that it is hard my heart has stopped beating
by someone who wanted and still remains within me,
and shredding every day I keep thinking about this
perhaps thinking of a ever to exist,
and I cry alone, I feel great anxiety within,
I want another chance even if they do not deserve it,
and I can not sleep, you stole my life,
and yet I still believe in you even though my bed is empty,
it's my fault for trusting the wrong person,
because a colleague has failed me guess who?
And is that based on sticks I turned a suspicious,
But I still believe in you even if you have forgotten me,
In memories of your heart I remain,
From a distance you can see me crying in my fantasy,
As a child, like a newborn baby,
Memories are only things of a lost past,
At present there is no more than living day to day,
Follow palante, crush everything in this melody,
Like the broken promises you tried to comply,
But you failed as ever though you tried to correct,
The intention was good, you put all of you,
Although now not appreciate this,
He appreciated it sooner or later,
Empty promises left somewhere,
And never again be the same,
go, where will the memories
I suppose there a place to stay
and will, remain there forever
because there are things that are not forgotten or after death (Bis)
Más abajo podrás valorar y comentar la canción Son recuerdos y promesas rotas.
Puntuar 'Son recuerdos y promesas rotas'
¿Qué te parece esta canción?
-
0 votos
* Gracias a damiuru1992 por haber añadido esta letra el 28/9/2009.
Comentar Letra
Comenta o pregunta lo que desees sobre Porta o 'Son recuerdos y promesas rotas'
Comentarios (5.594)
+ Porta
Canciones del Disco
Música Relacionada