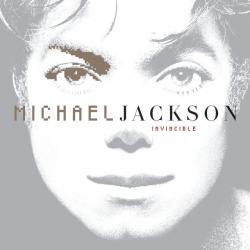 LETRA
Break Of Dawn (Letra/Lyrics)
Hold my hand, feel the touch of your body cling to mine
You and me, makin' love all the way through another night
I remember you and I walking though the park at night
Kiss and touch, nothing much, let it blow just touch and go
Love me more, never leave me alone by house of love
People talk, people say what we have is just a game
Oh, I'll never let you go, come here girl
Just got to make sweet love 'til the break of dawn
[Chorus]
I don't want the sun to shine I want to make love
Just this magic in your eyes and in my heart
I don't know what I'm gonna do I can't stop lovin' you
I won't stop 'til break of dawn makin' love
Hold my hand, feel the sweat, yes you've got me nervous yet
Let me groove, let me soothe, let me take you on a cruise
There's imagination workin', never been there before
Have you ever wanted to dream about those places you've never know
Break of dawn, there's no sun up in the sky
Break of dawn, I can see it in your eyes
Break of dawn, girl you got to understand
It's the way that I love you, let me show you I'm your man
Break of dawn
[Chorus: x2]
Let's not wait, the sun is out, let's get up and let's get out
It's the day, a brand new day, let's both go outside and play
Let us walk down the park, makin' love 'til it's dark
Can you move, can you soothe, 'til the break of dawn and you know it's true, oh
[Chorus: x3]
Datos de Break Of Dawn
BREAK OF DAWN es una canción de Michael Jackson que se estrenó el , este tema está incluido dentro del disco Invincible.
Sobre Break Of Dawn
"Break Of Dawn" es un tema del último álbum de MJ producido en vida, Invincible. Como gran parte del álbum, este tema, que no era un sencillo comercial, adopta un tono muy relajado, permitiendo que las asombrosas voces de MJ tomen protagonismo.

El Dr. Freeze produjo y compuso la música, que tiene un aire primitivo y de exteriores, y MJ escribió las letras, que se mantienen en línea con el tema romántico predominante del álbum.

A pesar de no ser un single (Jackson quería que lo fuese, pero con el bajo rendimiento del álbum y los problemas legales que lo golpearon de nuevo, el lanzamiento se detuvo), terminó apareciendo en el álbum Number Ones.