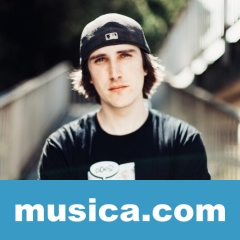 Novia
en inglés
LETRA
Novia Letra
portal:
Good afternoon you have Miss
I write about pretty,
I am writing to agree with you an appointment,
I keep willing,
hopefully answer of course
I will send a photo,
but I want you to intrigue if I'm looking.
I bet the rest of those moments that pass,
will be cuter than this,
promise and return,
nor feel the day
because the minute we fly
and that lost with looks
We count with a breath quee ..
You would think that would be a start
but I decided,
after a thousand leaves plucked,
because tomorrow is uncertain,
find water in the desert,
quench your thirst for love,
and in the heat I cool my wind.
look at you before the rain and light create a rainbow,
calm down your bile,
I would watch as Echo chamber bile
no love lost,
I would give you for years,
would not counter your tears for damages,
be an illusion the day you arrive to invite you to dream, to fly
imagining the moment that would actually
I offer no summer love,
be of good healthy,
than holding hands,
well be our truth.
how nice it was run with Pets meadows,
a campfire, good dinner and a wooden house
because it's nice of you,
is inside not outside,
're so sure of yourself,
to be in front of you will die;
but here I am Miss
sorry if not warned of this quote,
I am one who invites,
I hope my post is to your liking,
sorry if my shovel heart
but is that (what you had hoped).
chorus:
I love to see you walk
and seeing people whisper,
and my patience ended,
I'll steal your heart,
I close my eyes and you're here,
hope is my truth,
your feeling is a mystery,
I ask an opportunity.
nach:
Miss
God has a plan for everyone in this world,
I have one for you just allow me one second,
I explain, relax while I get you a drink,
I know that gentleman, though my appearance is that of a bum.
Miss
celebrates know this heart,
when I approach
and I suggest that you would do cute couple,
well if you let me,
I'm not the highest bidder
and the beauty is that a pastor would regret.
Miss your fingers cure diseases,
as ET is a Goddess like nefertiti,
life smiles and colors like graffiti
and you're always in my head
surprise as confetti.
Miss no joke,
I breathe your scent
I put my best clothes
and I would train one rope.
watch me love me dilates pupils,
when there is so nice
I'm missing batteries.
Miss, I like you,
it's like my anesthesia
I look in his classes,
Sunday in church
well we know it's easy,
to go with me to the movies,
I promise not to look at the buttocks,
when walking.
Miss
what happens is that pictured with wings,
since the look
and feel able to dodge bullets,
I would have devoted to songs with no flag,
but with that value, flying without wings, without portfolio.
lady, who likes
you hear music?
(All)
well no problem hear rap,
does not bother you?
(Of course not)
then,
We're preparing wedding?
(Are you crazy)
you be my girlfriend?
(I think)
choir
I love to see you walk
and seeing people whisper,
and my patience ended,
I'll steal your heart,
I close my eyes and you're here,
hope is my truth,
your feeling is a mystery,
I ask an opportunity
Comparte si te ha gustado