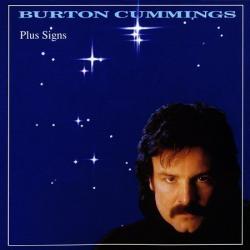 Friend Of Inertia
Burton Cummings
Este tema está incluido dentro del disco Plus Signs
LETRA
I got the rest of my life to be cool
Aaahhh....the rest of my life to be cool
I got the end of my life to be old
Aaahhh....the end of my life to be old
So I am takin' a flier on havin' you change me,
Keepin' my sights set on upward and onward
Tryin' to make me a friend of inertia
Big fascination with what I been given
Big fascination with just bein' down here
So I'm tryin' to make a friend of inertia...
Never wanna be acted upon
Aaahhh....don' wanna be acted upon
Más abajo encontrarás canciones relacionadas con Friend Of Inertia.
Puntuar 'Friend Of Inertia'
¿Qué te parece esta canción?
-
0 votos
* Gracias a AdriRanis por haber añadido esta letra el 13/3/2010.
Comentar Letra
Comenta o pregunta lo que desees sobre Burton Cummings o 'Friend Of Inertia'
Comentar
+ Burton Cummings
Canciones del Disco