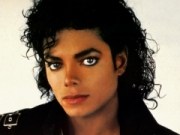 All I Do Is Think Of You
Letra
LETRA
All I Do Is Think Of You (Letra/Lyrics)
I can't wait to get to school each day
and wait for you to pass my way
and bells start to ring
and angels start to sing…
"Hey that's the girl for you, so what are you gonna do?"
Hey little girl, I love you so…
All I do is think of you
day and night, that's all I do
I can't get you off my mind
think about you all the time, all the time…
I begun to take the long way home
just so I can be alone
to think of how to say
you're fine in every way…
Hey I'm love with you, I think the world of you,
Oh won't you please, please be mine…
All I do is think of you
baby day and night that's all I do
I can't get you off my mind
think about you all the time, all the time
Datos de All I Do Is Think Of You
ALL I DO IS THINK OF YOU es una canción de Michael Jackson. Agradecemos a JazReedwide por haber sudido la letra de All I Do Is Think Of You.
Sobre All I Do Is Think Of You
La canción fue escrita por Michael Lovesmith y Brian Holland (anteriormente del popular equipo de compositores de Holland-Dozier-Holland). La canción trata sobre un chico que habla de cómo está enamorado de una chica con la que va a la escuela y de cómo siempre está pensando en ella.