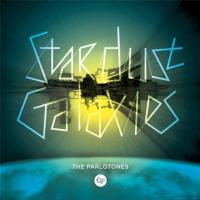 The Stars Fall Down Letra
Añadir a Favoritas
Guardar en Playlist
THE STARS FALL DOWN es una canción de The Parlotones del año 2009, este tema está incluido dentro del disco Stardust Galaxies.
Letra 'The Stars Fall Down'
Trace my face while it's a happy face
When my smile fades I wanna
Remember this day
Passion killed by the comfort of time
I'm sorry if this makes you cry, but I
Have to speak my mind
Suck the colors from my eyes
When they lose their sparkle and
Forget to shine
Remember all the times you turned me down
I'm sorry if this hurts your heart but
Where's the spark, from the start?
Don't stop, don't stop,
Nothing lasts forever soon we will be sober
So let's laugh, talk, tickle and taste
Till the star fall down
Embrace my reflection for a little while
For if I am to love I must try love myself
Cuddle with a cold corpse like frame
I'm sorry if my view of matrimony
Seems obscure, where's the fuel?
Don't stop, don't stop,
Nothing lasts forever soon we will be
Sober, illuminated by the blood red sigh
Let's rather lament on this starlight event
Dance, dance, dance naked under starlight
There's something about this glow
That flows just right
Let's make tonight last forget about the past
So let's laugh, talk, tickle and taste
Till the star fall down
The stars fall down
Don't stop, don't stop,
Nothing lasts forever soon we will be
Sober, illuminated by the blood red sigh
Let's fantasize before the real world comes
Crashing and colliding like lightning's angry temperament
Bubbling teenage love time will soon be up
Don't stop, don't stop,
Nothing lasts forever soon we will be sober
Trace my face wile it's a happy face
When my smile fades and I'm old and gray
All I'll have are these moments to retrace