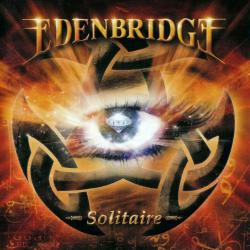 LETRA
"A Virtual Dream?"
A state of anguish
Faintness and fear
A state of sorrow
And no willing ear
Out of the tail of my own eyes
Illusive skies
Bewildering my mind
Endlessly
Strange happenings turn up to scare
Out of thin air
I stare into the space
I'm out of place
[Chorus:]
Part of the machine
Is all a virtual dream?
As cold as ice in this shade of gray
Illusions that lead you astray
A state of pure grief
Of pain and despair
A state of dark void
Are we aware?
[Chorus]
Part of the machine
Is all a virtual dream?
As cold as ice in this shade of gray
Illusions that lead you astray
A fight in trembling and fear
Lost in this alien idea
Can fiction be stranger than reality
Illusions that blind us to see
Deus, deus ex machina
[Chorus]
Part of the machine
Is all a virtual dream?
As cold as ice in this shade of gray
Illusions that lead you astray
Deus, deus ex machina
fuente: musica.com

Canciones del disco

X
Artistas relacionados