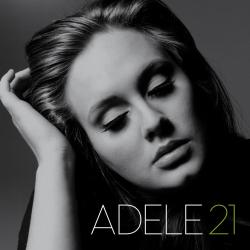 LETRA
I Found a Boy (Letra/Lyrics)
I thought I told you, he'd be home soon
Couldn't help myself, you're too good to be true
I fall short each time
Everytime he ain't here
You and your charm get closer, closer in here
Like a fool for fire I fall, with my pride and all
Like a bomb before explosion
Ticking by your call
You're the wiser one, this sky is hungry
And I'm just a child who belongs on her knees
But I found a boy who I love more
Than I ever did you before
So stand beside the river I cried
And let yourself down
Look how you want me now that I don't need you
So, you thought that I crumble to my knees
At the first I love you
Crawling back to me
To whisper 'will you leave your man?'
Cause you swear that this time you can stand by me
I won't stand by you
Cause I found a boy who I love more
Than I ever did you before
So stand beside the river I cried
And let yourself down
Look how you want me now that I don't need you
I ain't yours for no taking
You must be mistaken
I could never look into your eyes
And settle for wrong
And ignore the right
When I found a boy who loves me more
Than you ever did before
So stand beside the river you cry
And let yourself down
Look how you want me now that I don't need you.
Datos de esta canción
I FOUND A BOY es una canción de Adele que se estrenó el , este tema está incluido dentro del disco 21. Agradecemos a AniZZZ* por haber sudido la letra de I Found a Boy.
Sobre I Found a Boy
"I Found a Boy" fue la primera canción escrita para el álbum 21, aunque Adele considera que "Take It All" es la primera canción escrita específicamente para el disco.
La canción hizo sus primeras apariciones en 2009, dos años antes del lanzamiento del álbum, como parte de la lista de temas selectos de la gira An Evening With Adele. Para estos espectáculos, se refirió a ella bajo el título de "Stand By Me".
"I Found A Boy" aparece como la duodécima canción de la versión estadounidense de iTunes y la versión japonesa del álbum 21.