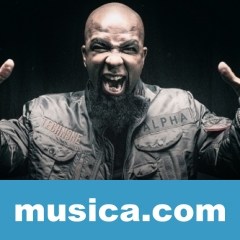 'Fuck Food' se estrenó el . Esta canción está incluida dentro del disco All 6's And 7's.
LETRA 'FUCK FOOD'
Yeah
Ah-ah-ah
Ah-ah-ah
Ah-ah-ah-ah
Yeah
Yeah-uh
(Can you see?)
Yeah-uh
(See 'em live)
Uh-ah-oh-oh
(See 'em live)
[Tech N9ne]
Mmm
Yum, a stick of 5 gum is the taste on my tongue
But for the right one, I'll spit it out and place her right on
The night's young, meaning we minus the bright sun
And I'm numb like I'm inside 'em like white on a ripe bun
Like that one, baby stacked wit' a fat on
Action-pack wit' a rack and a little bit of that 'yac she's passed on
Got a 36-pack of Magnums, I'm Vlad and I'm back
I'll put a bitch in a sack and bring her back
And then I gotta go and leave a lash from the passion
(I'm crazy) Sick as hell for the ladies
They don't give a damn that I'm manic
Even though I'm so shady
Baby girl, but don't play me
I ain't tryna have no babies, but baby
You braised in some slavery
Wanna excite ya, ignite the fight, so honey, taunt me
I just wanna bite you and watch you drop out, Romani Kandi
That's 11 Gs, angel from heaven, she's
Seven threes, hot egg and cheese for Pain checkin' weaves
[T-Pain]
I know what you sayin'
But you know I ain't playin'
Tryna get my dick sucked through my jeans
And oh-oh
(Girls only look like f*** food to me)
(Girl-girls only look like f*** food to me)
Spin that booty 'round, drop it to the ground, let it make a sound, do-do it, baby
Do it like that, lemme see the kitty-kat, then I hit it from the back for the baby
(Girls sure look like f*** food to me)
(Girl-girls sure look like f*** food to me)
Oh-oh-oh-oh
Oh-oh-oh-oh
Oh-oh-oh-oh
[Lil Wayne]
Uh, now put that pu*** on my lip and dip
Yeah, let's make a movie, I'ma flip the script
Yeah, I wax that ass like Q-Tip
Yeah, float in that pu*** like a cruise ship
Uh, 'cause I'm a nasty motherf-cker
Yeah, I eat that p-ssy like the last supper
Yeah, I beat that p-ssy like brass knuckles
Heh, she call me daddy and she scream "Uncle"
Open up and spread, I'm pullin' her hair, she pullin' my dreads
I'm breakin' her off, we breakin' the bed
F-ck her like a dog, she shakin' her leg
I'm killin' it soft, I'm makin' it red
I'm makin' her talk, I'm makin' her beg
I'm makin' her crawl, I'm makin' her run
I'm makin' it numb, I'm makin' it cum, I am
Young Weezy F. Baby
She wish she could make a copy of my dick and save it
(Ha-ha) Now close your mouth, don't waste it
I got that f*** food, baby, come taste it
Tunechi!
[T-Pain]
I know what you sayin'
But you know I ain't playin'
Tryna get my dick sucked through my jeans
And oh-oh
(Girls sure look like f*** food to me)
(Girl-girls sure look like f*** food to me)
Spin that booty 'round, drop it to the ground, let it make a sound, do-do it, baby
Do it like that, lemme see the kitty-kat, then I hit it from the back for the baby
(Girls sure look like f*** food to me)
(Girl-girls sure look like f*** food to me)
Oh-oh-oh-oh
[Tech N9ne]
When I get my mittens on this kitten
She'll be bitten, then she missin'
'Cause she fuc*** up and let the Tech in
Canceled all of her ex men
If you think you got it, ni***, say it witcha chest, then
I'm gon' be your sex friend, rippin' off her dress, then
Nibblin' on her neck and I'm makin' her wet wit' no question
Yeah, animal magnetism, the sadomasochism
Got way mo' cash to give 'em, but they don't ask, just twist 'em
I don't have to give 'em stacks for me to mash within 'em
I'm they master, hit 'em with a lash and a ni*** fast to stick 'em
And I like 'em all colors, multi-mack can make 'em all love us
And make 'em do all of us, and we don't be trippin' on it 'cause we all brothers
Y'all slippers, as I be trippin' over broads, f*** it
The currency, see he keep his cards shuffled
The bitch'll wanna let her jaws touch us, jaw-crushers
Anybody outside don't get much news from me
'Cause I get it in but I keep it on the hush (Who's the G?)
This rush, you agree, this is stuff dude for fee
But the girls sho' look like f*** food to me, ay
I don't know what you feel
I don't know what you think
I don't know what you see, my ni***
(The girls sure look like f*** food to me)
(Girl-girls sure look like f*** food to me)
I know what you sayin'
But you know I ain't playin'
Tryna get my dick sucked through my jeans
And oh-oh
(The girls sho' look like f*** food to me)
(Girl-girls sho' look like f*** food to me)
Spin that booty 'round, drop it to the ground, let it make a sound, do-do it, baby
Do it like that, lemme see the kitty-kat, then I hit it from the back for the baby
(Girls sho' look like f*** food to me)
(Girl-girls sho' look like f*** food to me)
Now you see what I see
The lady's mine, mine, mine, mine
Mine
Now you see what I see (Can you see?)
The lady's mine, mine, mine, mine
Mine
Apoyar a Tech N9ne
Tech N9ne no está entre los 500 artistas más apoyados y visitados de esta semana.

¿Apoyar a Tech N9ne?

Ranking SemanalMedallero