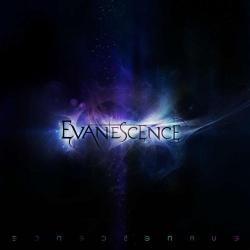 LETRA
The Change (Letra/Lyrics)
thought that i was strong
I know the words I need to say
frozen in my veins
I let the moment slip away
Chorus:
I've been screaming on the inside
and I know you feel the pain
Can you heal me? can you hear me?
say It's over, yes is over
but a i need you anyway
say you love me but it's not enough
never been to right
but i'm not the girl you think you know
the more that i'm with you
the more that I am all alone
Chorus:
I've been screaming on the inside
and I know you feel the pain
Can you heal me? can you hear me?
say It's over, yes is over
but a i need you anyway
say you love me but it's not enough
How could I set you free?
don't deny, don't say you don't remember what we used to be
how did I forgive you?
the change and i'm lying by your side
I'm about to lose my mind
I've been screaming on the inside
and I know you feel the pain
Can you heal me? can you hear me?
you've been dreaming, if you're thinking
that i still belong to you
I'll be dying cause I'm lying to myself
say It's over, yes is over
but a i need you anyway
say you love me but it's not enough
Datos de The Change
THE CHANGE es una canción de Evanescence que se estrenó el , este tema está incluido dentro del disco Evanescence. Agradecemos a ..:Dark_Fairy:.. por haber sudido la letra de The Change.
Sobre The Change
La tercera canción del tercer álbum de Evanescence, que lleva su propio título, "The Change" (El Cambio), empezó a ser llamada "Purple" (Púrpura).

Esta canción se formó cuando la banda estaba en pre-producción en Nashville, Estados Unidos.
Amy Lee dijo lo siguiente: "No es nuestra canción más famosa de todas formas, ni siquiera era un sencillo y es una de mis canciones favoritas que hemos hecho como banda y hay algo en la forma en que puedo liberar mi mente cantando. No hay letras en la mayor parte del coro, me encanta; sólo me hace sentir tan dentro de la música".