CONGRATULATIONS TO ME
Selena Gomez
Letra de la canción
Guess I did it! Finally I get to host the EMA's.
Seriously?! Shut your face! Who else could it be?

Who else better than me to be host of the show. People know who the
eff I is, I'm a pro. The right time and the place for me to be, yeah,
I say it!
Congratulations to me!
So here we go another page in my legacy. Belfast wait until they get
a load of me. EMAs that's where all the stars are gonna be.
But most importantly

Congratulations to me, yeah.
Who's the host with the mostest
I'm gonna be the funkest! Oh!
Congratulations to me yeah
The S-E-L-E-N-A to the gomez
Yeah you know i'm a dopest.
Listen up! Listen up!
It's f**king crazy growing up in this industry.
I'm still a baby when I hustle up to the scene.
So shut the f**k up if she dares to step up in front of me.
But it's okay you see, 'cause now I'm a queen.

No no no, I don't want to be misunderstood.
I hope you haters know I always doing the best I could.
Don't listen to her Selena, don't let it get in your head.
But then again I wish it f**king would!
I dedicate this on the everyone than me.
Selena G I'm not from my modesty.
I dedicate this on the everyone than me.
You got the juice of the song, sing along.

Congratulations to me, yeah.
Who's the hostest with the mostest?
I'm gonna be the funkest! Oh!
Congratulations to me yeah
The S-E-L-E-N-A to the gomez
Yeah you know i'm a dopest.
fuente: musica.com
Letra añadida por: (G)enesis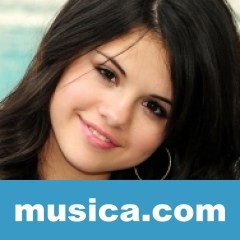 Compartir 'Congratulations To Me'