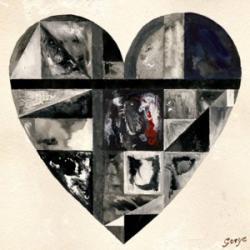 Somebody that I used to know
Letra
LETRA
Somebody that I used to know (Letra/Lyrics)
Now and then I think of when we were together
like when you said you felt so happy
you could die
told myself that you were right for me,
but felt so lonley in your company
but that was love and it´s an ache i still remember
You can get addicted to a certain kind of sadness
like resignation to the end
always the end
So when we found that we could not make sense
well you said that we would still be friends
but I´ll admit that I was glad that it was over
But you didn´t have to cut me off
make out like it never happend
and that we were nothing
and I don´t even need your love
but you treat me like a streanger
and that feels so rough
You didn´t have to stoop so low
have your friends collect your records
and then change your numbers
I guess that I don´t need that tough
now you´re just somebody that I used to know
now you´re just somebody that I used to know
now you´re just somebody that I used to know
Now and then I think of all the times
you screwed me over
but had me believing it was always something
that I´d done
And I don´t wanna live that way
Reading into every word you say
you said that you could let it go
and I wouldn´t catch you hung up on
somebody that you used to know...
But you didn´t have to cut me off
make out like it never happend
and that we were nothing
and I don´t even need your love
but you treat me like a streanger
and that feels so rough
You didn´t have to stoop so low
have your friends collect your records
and then change your numbers
I guess that I don´t need that tough
now you´re just somebody that I used to know
Somebody (I used to know)
Nox you´re just somebody that I used to know
Datos de esta canción
SOMEBODY THAT I USED TO KNOW es una canción de Gotye que se estrenó el , este tema está incluido dentro del disco Making Mirrors. Agradecemos a sofialemus por haber sudido la letra de Somebody that I used to know.
Sobre Somebody that I used to know
Somebody That I Used To Know se traduce en español como (Alguien a quien solía conocer) cuenta con la colaboración de la cantante neozelandesa Kimbra.
El videoclip cuenta con más de 1200 millones de reproduciones en Youtube.
Gotye fue demandado por plagio  y en el año 2013 admitió haber plagiado parte de la canción de Luiz Bonfá (Seville). Llegó a un acuerdo con los herederos de Bonfá para cederles el 45% los beneficios de la canción y tuvo que pagarles cerca de 1 millón de dólares.