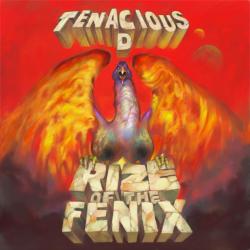 Low Hangin' Fruit
Tenacious D
La canción 'Low Hangin' Fruit' se estrenó en 2012. Este tema está incluido dentro del disco Rize of the Fenix
Al final de la letra de la canción 'Low Hangin' Fruit' podrás puntuar su calidad, comentar sobre ella, acceder a más lyrics de Tenacious D y a música relacionada.
LETRA
Well, me and Kage are hungry
We're hungry for some fruit
We wander through the garden
It would be a hoot
To eat some Low Hanging Fruit
We're on a freaky pursuit
Don't want no high class model in designer fuc*** bathing suit
We want the low hanging fruit
Me and Kage are horny
We're looking for a snack
Looking for a plump one
With a tasty crack
We want some low hanging fruit
She wear the D bassoon
She got the shit kickin boot
We need the low hanging fruit
She got the flip flops on with hot red potatoes
And the mud flaps on with fried green tomatoes
And she love that song that we sing for the ladies C'MON
Oh my god
(Jack Skat)
It's start and a flip florp. Fiddily flort or shiky weh wor wikky witty wow.
Shaguh guh wa. Shaguh guh wa. Shaguh guh wa. Shaguh guh wip wop wen wa wa wa poot.
Low hangin fruit
She wears a pink parachute
She's got the fly tattoo and the honky tonky Daisy Dukes
We love the low hanging fruit.
Because the high class is not gonna f*** me
But that low class fruit is sweet chunky monkey
When you smoke that, dude, it smells like a skunky
C'mon. C'mon. C'MON. AHHHHH!!!!!
Más abajo encontrarás canciones relacionadas con Low Hangin' Fruit.
Puntuar 'Low Hangin' Fruit'
¿Qué te parece esta canción?
-
0 votos
* Gracias a xFrankie por haber añadido esta letra el 30/6/2012.
Comentar Letra
Comenta o pregunta lo que desees sobre Tenacious D o 'Low Hangin' Fruit'
Comentarios (8)
+ Tenacious D
Canciones del Disco
Música Relacionada