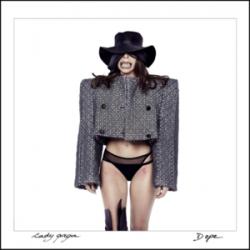 LETRA
Dope (Letra/Lyrics)
It's off, it's on
The party's just begun
I promise this
This drink is my last one
I know that I fuc*** up again
Because I lost my only friend
God forgive my sins
Don't leave me, I
Oh I will hate myself until I die
My heart would break without you
Might not awake without you
Been hurting low, from living high for so long
I'm sorry, and I love you
Sing with me, "Bell Bottom Blue"
I'll keep searching for an answer cause
I need you more than dope
I need you more than dope
Need you more than dope
Need you more than dope
I need you more than dope
Toast one last puff
And two last regrets
Three spirits and
Twelve lonely steps
Up heaven's stairway to gold
Mine myself like coal
A mountain of a soul
Each day, I cry
Oh, I feel so low from living high
My heart would break without you
Might not awake without you
Been hurting low, from living high for so long
I'm sorry, and I love you
Sing with me, "Bell Bottom Blue"
I'll keep searching for an answer cause
I need you more than dope
I need you more than dope
Need you more than dope
Need you more than dope
I need you more than dope
I need you more
Need you more
I need you more than dope
Datos de esta canción
DOPE es una canción de Lady Gaga que se estrenó el , este tema está incluido dentro del disco ARTPOP. Agradecemos a Jonathanmnh por haber sudido la letra de Dope.
Sobre Dope
"Dope" es una canción de la artista americana Lady Gaga. Es la única balada de su tercer álbum, ARTPOP.
Durante su actuación en el Festival iTunes 2013 (apodado Swinefest por la propia Lady) tocó una versión anterior de la canción con diferentes letras llamadas "I Wanna Be With You".
Lady Gaga promocionó "Dope" antes de su lanzamiento llevando un snapback con la palabra DOPE, así como publicando sus letras en Instagram, lo que desencadenó la preocupación del sitio web de los medios sociales.