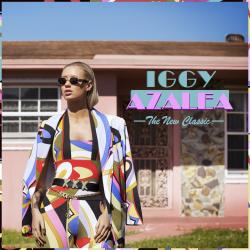 Impossible Is Nothing
Letra
LETRA
Impossible Is Nothing (Letra/Lyrics)
Never quit until the clock stops
Never die out until your heart drops
Success will separate you from the have nots
And have all these haters at your neck like an ascot
You could do it too young world
I remember bring exactly like you young girl
But wait, you could do it too young man
See you'll be fine as long as on your own two you stand
Keep on living, keep on breathing
Even when you don't believe it
Keep on climbing, keep on reaching
Even when this world can't see it
No Impossible is nothing
Even when you don't believe it
Impossible is nothing
Even when this world can't see it
Impossible is nothing
Got to hate not have a morning you'd love to obtain it
Your future is round the corner so close you can almost taste it
It get worse before its better
That storm you gone have to weather
Either be a busted pipe or a diamond due to this pressure
25 hours 8 days out the week
Focus, keep eyes open victory never sleeps
My prayers for you is that you hit all them goals you tryna'
Keep on living, keep on breathing
Even when you don't believe it
Keep on climbing, keep on reaching
Even when this world can't see it
No Impossible is nothing
Even when you don't believe it
Impossible is nothing
Even when this world can't see it
Impossible is nothing
I shall never let them see me sweat
Promise to want for more till my very last breath
Promise to blaze a path and leave a trail for the next
And never sell out my soul for a number on a cheque
I shall never let them see me sweat
Promise to want for more till my very last breath
Promise to blaze a path and leave a trail for the next
Just promise me when I'm gone you won't forget
Keep on living, keep on breathing
Even when you don't believe it
Keep on climbing, keep on reaching
Even when this world can't see it
No Impossible is nothing
Even when you don't believe it
Impossible is nothing
Even when this world can't see it
Impossible is nothing
Datos de esta canción
IMPOSSIBLE IS NOTHING es una canción de Iggy Azalea que se estrenó el , este tema está incluido dentro del disco The New Classic. Agradecemos a gagamusic por haber sudido la letra de Impossible Is Nothing.
Sobre Impossible Is Nothing
La octava canción del debut de Iggy, "The New Classic", nos da un mensaje extremadamente motivador sobre el trabajo duro para conquistar sus objetivos y realizar sus sueños.

La canción es un tema de hip-hop downtempo e interpola "Proust", del compositor franco-libanés Gabriel Yared. Al igual que el resto de The New Classic, el tema fue producido por The Arcade y The Invisible Men, con créditos de co-escritura compartidos para Azalea y Yared.



"Impossible Is Nothing" fue lanzado antes del resto del álbum como single promocional el 9 de marzo de 2014, pero un fragmento de la canción fue filtrado en 2013.