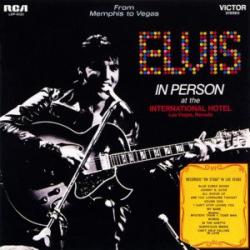 I Can't Stop Loving You
Elvis Presley
La canción 'I Can't Stop Loving You' se estrenó en 1972. Este tema está incluido dentro del disco Elvis: As Recorded At Madison Square Garden
Al final de la letra de la canción 'I Can't Stop Loving You' podrás puntuar su calidad, comentar sobre ella, acceder a más lyrics de Elvis Presley y a música relacionada.
LETRA
I can't stop loving you,
So I've made up, my mind,
To live, in memory, Oo an old,
lonesome time.
I can't stop, wanting you,
It's useless to say,
So I, 'll just live, my life,
In dreams, of yesterday.
Those happy hours,
That, we once knew,
Though long ago,
They still make me blue,
They say that time.
Heals a broken heart,
But time, has stood still,
Since we've, been, apart.
Más abajo podrás valorar y comentar la canción I Can't Stop Loving You.
Puntuar 'I Can't Stop Loving You'
¿Qué te parece esta canción?
-
0 votos
* Gracias a luisfer122 por haber añadido esta letra el 31/8/2014.
Comentar Letra
Comenta o pregunta lo que desees sobre Elvis Presley o 'I Can't Stop Loving You'
Comentarios (87)
+ Elvis Presley
Canciones del Disco
Música Relacionada