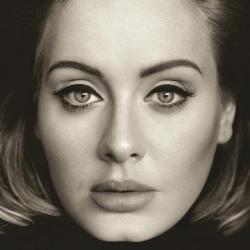 LETRA
I Miss You (Letra/Lyrics)
I want every single piece of you
I want your heaven and your ocean's too!
Treat me soft but touch me cruel
I want to teach you things you never knew
Bring the floor up to my knees
Let me fall into your gravity
And kiss me back to life to see
Your body standing over me
Baby don't let the lights go down
Baby don't let the lights go down
Baby don't let the lights go down
Baby don't let the lights go down
Lights go down, lights go down
Lights go down, lights go down
Lights go down, lights go down
(Down, down, down, down)
I miss youuuu when the lights go out
It illuminates all of my doubts
Pull me in, hold me tight
Don't let go, baby give me light
I miss you when the lights go out
It illuminates all of my doubts
Pull me in, hold me tight
Don't let go, baby give me light
I love the way your body moves
Towards me from across the room
Brushing past my every groove
No one has me like you do
In your heart I bring my soul
But be delicate with my ego
I wanna step into your great unknown
With you and me setting the tone
Baby don't let the lights go down
Baby don't let the lights go down
Baby don't let the lights go down
Baby don't let the lights go down
Lights go down, lights go down
Lights go down, lights go down
Lights go down, lights go down
Down, down, down, down
I miss you when the lights go out
It illuminates all of my doubts
Pull me in, hold me tight
Don't let go, baby give me light
I miss you when the lights go out
It illuminates all of my doubts
Pull me in, hold me tight
Don't let go, baby give me light
We place all love into the dark
'Cause we are living worlds apart
It only makes it harder baby
It only makes it harder baby
Harder baby, harder baby
I miss you when the lights go out
It illuminates all of my doubts
Pull me in, hold me tight
Don't let go, baby give me light
I miss you when the lights go out
It illuminates all of my doubts
Pull me in, hold me tight
Don't let go, baby give me light
I miss you, I miss you…
I miss you, I miss you…
I miss you, I miss you…

Datos de esta canción
I MISS YOU es una canción de Adele que se estrenó el , este tema está incluido dentro del disco 25 . Agradecemos a RBDlomejoryofer por haber sudido la letra de I Miss You.
Sobre I Miss You
"I Miss You" es el tercer tema del álbum 25 y quinta colaboración entre Adele y Paul Epworth, habiendo colaborado anteriormente en "Rolling in the Deep", "I'll Be Waiting", "He Won't Go" y la canción de James Bond, "Skyfall".

La canción se centra en la intimidad de todo tipo, y es probablemente la canción más erótica de Adele hasta la fecha. "Cuando se apagan las luces y Adele se queda en la oscuridad, tiene numerosas "dudas" sobre el estado de su relación. Sin embargo, la intimidad física en juego la distrae de esta creciente discordia emocional.