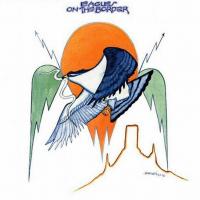 Is It True?
Letra y Canción
Añadir a Favoritas
Guardar en Playlist
IS IT TRUE? es una canción de Eagles del año 1974, este tema está incluido dentro del disco On the Border.
LETRA
'Is It True?'
How come you love him when he
Takes you for a fool
He's only looking for a good time
How can he love you when he
Treats you mean and cruel
He's not the best thing that you could find
Is it true?
I can't believe it
Is it true?
I just can't see it
Is it true?
Is that you?
When we were young, we didn't really have a care
You were hung up, i had a good line
I never knew it then but, man, i was in love
How could i know it was the right time?
Yes, i was so wrong
For leading you on
There wasn't much i could do
I was a wild one, but i can change some
If that's important to you
Is it true- you've lost that feeling?
Is it true- you might be leaving?
Is it true?
She's really leaving[x3]