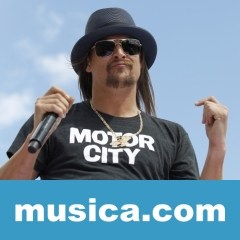 'Purple Sky' se estrenó el . Esta canción está incluida dentro del disco Born Free.
LETRA 'PURPLE SKY'
We kept apart and connected by the same stretch of road
Neglected the truth and refused to grow old
It started a stream but then the levee fell
When the rainmaker had some extra sends to sell
I just want to drink until I'm not thirsty
I just want to sleep until I'm not tired
I just want to drive until I run out of highway
Into the purple sky
Well, I just thought I'd call and see what's going on
Did the hills all flatten out since I've been gone?
Are the fields all painted up in red and blue?
Are you thinking of me the times I'm thinking of you?
I just want to drink until I'm not thirsty
I just want to sleep until I'm not tired
I just want to drive until I run out of highway
Into the
But if I'm going to live until I'm 50
I'm going to need you by my side
Because I don't want to dance without you with me
Into the purple sky
Living like a soulless pirate somewhere lost at sea
Wondering if I ever make it home, will you come back to me
Could we dream up a reason for a rendezvous?
I'm back in town and I got nothing to do
We could drive all day with the top let down
We could stay in tonight or we could wreck this town
I just want to drink until I'm not thirsty
I just want to sleep until I'm not tired
I just want to drive until I run out of highway
Into the
But if I'm going to live until I'm 50
I'm going to need you by my side
Because I don't want to dance without you with me
Into the purple sky
Uh huh, uh huh, uh huh, huh, huh
Into the purple sky
Uh huh, uh huh, uh huh, huh, huh
Into the purple sky
Uh huh, uh huh, uh huh, huh, huh
Into the purple sky
Uh huh, uh huh, uh huh, huh, huh
Into the purple sky
Uh huh, uh huh, uh huh, huh, huh
Into the purple sky
Apoyar a Kid Rock
Kid Rock no está entre los 500 artistas más apoyados y visitados de esta semana.

¿Apoyar a Kid Rock?

Ranking SemanalMedallero