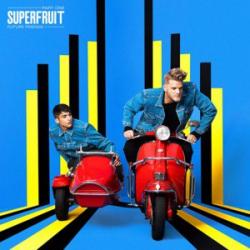 LETRA
Heartthrob (Letra/Lyrics)
Oh no, what's my locker combo? (Oh yeah)
It's the birthday of a Leonardo (Oh yeah)
Bells ringing, and I gotta go
And I'm single, if you gotta know
I'm so over James Dean
I'm more of a three names queen
Freddie Prinze Junior
Chad Michael Murray
Want you to be my
Want you to be my
Nineties heartthrob
Frosted tips and a middle part
TigerBeat said he's off the charts
Nineties heartthrob
We can sneak out after dark
Be your angsty teen, let you break my
Heartthrob, heartthrob, heartthrob
Oh la la la, oh la la la
I'll go through your Trapper Keeper (Oh yeah)
I wanna get to know you deeper (Oh yeah)
Got a cutie waiting in the cafeteria
Gotta grab a seat right next to ya
I'm so over James Dean
I'm more of a three names queen
Freddie Prinze Junior
John Taylor Thomas
Want you to be my
Want you to be my
Nineties heartthrob
Frosted tips and a middle part
TigerBeat said he's off the charts
Nineties heartthrob
We can sneak out after dark
Be your angsty teen, let you break my
Heartthrob, heartthrob, heartthrob
Oh la la la, oh la la la
H-E-A-R double T, H-R-O-B
Joey, Lance, and JT
Maybe Chris after a couple drinks
H-E-A-R double T, H-R-O-B
Joey, Lance, and JT
Don't forget JC, he can really sing
Ooh yeah
Nineties heartthrob
Frosted tips and a middle part
TigerBeat said he's off the charts
Nineties heartthrob
We can sneak out after dark
Be your angsty teen, let you break my
Heartthrob, heartthrob, heartthrob
Oh la la la, oh la la la
Oh la la la, woo!
Datos de esta canción
HEARTTHROB es una canción de Superfruit que se estrenó el , este tema está incluido dentro del disco Future Friends - Part One. Agradecemos a Azzrael por haber sudido la letra de Heartthrob.