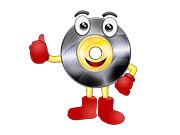 LETRA
INTRO
TEACHER: alright children. everyone sit in a single file line and we're
gonna play a game called the quiet game.
JC: uhh Teacher
TEACHER: yes Mr. gonzalez
JC: This Game sucks

You don't gotta be gotta be
You don't gotta be Quiet
Playing this quiet game
You don't gotta be gotta be
You don't gotta be Quiet
Playing this quiet game

PRECHORUS

its time to make some noise, I quit the quiet game
when you make sense of the noise, you won't hear it quiet the same
the game didn't change me, im changing the game,
i put away my xbox, cuz I'm tired of playing games

CHORUS
You don't gotta be gotta be
You don't gotta be Quiet
make some noise
playing this quiet game
You don't gotta be gotta be
You don't gotta be Quiet
make some noise
playing this quiet game

VERSE 1

I'm standing in the crowd, but I'm standing aloof
I am feeling so proud, for acting like a gooffy
i let the music be my roofy, turn that frown
up side down, you don't have to act so moody

cause you are going through mutation
you can meet me on the roof to reach a higher elevation
if you wanna find me, im in my imagination
where I'm searching the key to change to open the door to salvation

so you can walk through to safe
through your imagination
Ive planted the seeds, now it's time to sprout
Sun water and a beat is all I need, all you gotta do is shout

CHORUS

VERSE 2

the side effects of these lyrics is that they're thought provoking
ill let the mainstream laugh for now, cuz they still think I'm joking
but i can hear old ideologies COUGH COUGH COUGH
& then start choking
but the truth is… IM only half joking
they say words are cheap, but I speaking precisely
I'm gonna get these words in through your earS
I Gotta choose my words wisely

Cause
the words they say, tell me so little
the words they pray, are just taradiddle
the songs i play, tell you a riddle
so if you really wanna play with me , I'ma tell you to fiddle

at first i was crawling than walking
now I'm picking up speed,
I've simply stopped talking
now I'm singing out of need

I'm burning up, breaching the atmosphere
Its time i change the land scape, make you dinosaurs disappear
the world never saw me coming, you know why? Why?
cuz I hit it from the rear

PRECHORUS

CHORUS

I'm done…

don't be quiet playing this quiet game
don't be quiet playing this
SHHHHH

CHORUS OUT

Teacher:
Class! everybody !
order in the classroom!
mr Gonzalez you need to be quiet and play the quiet game like
everybody else
mr Gonzalez sit down!
stop all the Ruckus
NOOOOOOOO!
fuente: musica.com


X