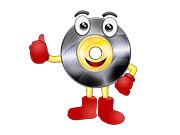 LETRA
INTRO
I'm so lost
By this Equation of Love
Its Just You + me

Are those freckles on your face
constellations out in space
Let's follow the bright lights
To guide us through this maze

My heart is an anchor, heavy with emotion
Don't let it sink
to the bottom of the ocean
to the bottom of the ocean

CHORUS
I will ALWAYS LOVE YOU
all day
TAKE Care of you
Always
Be there for you
Sing to you
My hearts yours

Ill Take care of you
Be there for you
Sing to you
My hearts yours All Day

Im so lost
By this equation of Love, its just
You + ME
and I'm so Thrown
by this equation of Love its just
You + ME
VERSE 1
There's a feeling in my chest, that I can't put to rest.
Words seem so limiting, but ima try and do my best
cause I can't sit still I'm bouncing in my seat
24 years of work put me up on my feet

Why don't you come on over, have a pretzel
We don't need to use words, its just instrumentals
When I saw you coincidental, when I kissed you, monumental
All you gotta do is pencil me in, put me up in your schedule

I have 2 things to offer you, my heart and my mind
walk the shore together, let the tide wash away our sence of time
Lets both close our eyes, walk around blind
I hope you don't mind cuz love is blind

And
This equation to LOVE seems so complicated
But Ima Roll up my sleeves up, do da Work, im so Dedicated
Uncovering your past keeps me motivated
I'll keep, chipping away till i find the David

lets make a contract of the heart, sign and date it
replace the green, with Love, to Keep me Faded
i know you're tired and a little aggravated
so just sit back, and relax let me wake when we made it
CHORUS

VERSE 2
I just want a lil romance, so would like to dance
Take my arm, be my lady, Lucky charm, call me baby
Don't leave me, with a maybe,
It's our turn to dance, put on your dancing shoes
And be my lady

i'm looking for the girl, not looking for a wife,
Just wanna curl you up, and talk about life
Can you hear my heart beat? Can you match the rhythm?
I could never cheat, my heart is one with your rhythm.

I'm new to this game, does that equate certain doom?
my left brain says: don't make the first move
but That one kiss, got me howling at the Full Moon
right brain, got me bouncing like looney-TOON

Would you like to:

wake up to waves, fall asleep to the moon?
play hide and seek in pillows, way past noon
if you need some time, i can sit and loom?
planted a seed inside my heart, will it bloom?

BRIDGE
Is it too soon to assume
That I'm yours yours yours yours

CHORUS
I will ALWAYS LOVE YOU
TAKE Care of you
Be there for you
Sing to you
My hearts yours

My hearts yours All Day

Im so lost
By this equation of Love, its just
You + ME
and I'm so Thrown
by this equation of Love its just
You + ME

equation of Love
equation of Love
equation of Love
equation...
fuente: musica.com


X