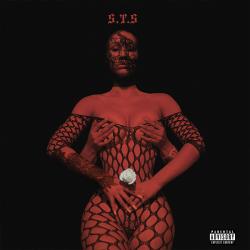 LETRA
Hey Iggy (Letra/Lyrics)
Baddest white bitch in the club
Hot boys on my dick in the club
Tell 'em chill out, super thick in the club
This my new shit, play this in the club (Hey, Iggy)
Pretty squad women make a minute man bust like a semi (rrah)
Hit me late night like Jimmy
If I give it to him once, he gon' chase me 'round the city like (Hey, Iggy)
Where you get that ass?
What's the number to your doctor 'cause bitch you bad?
Nosy hoes askin' 'bout my brand new nose
But my bank account, got some brand new Os
(Oh, ha! Got 'em!) (Hey, Iggy)
Heard he got that work, wanna be my assistant
He love the white chocolate, I'm thicker than a snicker
Thicker than a stripper, if she clap it, I'mma tip her (Hey, Iggy)
Where you get that ass?
Lil-lil waist, brand new bag
(Hey, Iggy)
(Hey, Iggy)
I say hey, Iggy, you're so fine
You're so fine, you blow my mind
(Hey, Iggy)
(Hey, Iggy)
I say hey, Iggy, you're so fine
You're so fine, you blow my mind
(Hey, Iggy)
(Hey, Iggy)
Baddest white bitch in the game
I could make Future put down the drink
From trappin' in Miami, nominations at the Grammys
Haters can't stand me, but they love me at the bank (Hey, Iggy)
You want that in all hunnids?
It really turn me on seein' bitches gettin' money
It really turn me off seein' boys actin' thirsty
Told them I'd be bad and I curved him (Hey, Iggy)
Where you get that ass?
Feeling on my booty while I fill my glass
This's what you want, what you need, huh?
For the dope boys doublin' their re-up
For the hot girls pullin' at their G-Strings
You're gon' give it to them soon as you leave, huh? (Leave, huh?) (Hey, Iggy)
Why they hate Iggy?
While you was on a diet, your girl made millies
F*** beef, I got more at stake than Philly (Hey, Iggy)
Where you get that ass?
Lil-lil waist, brand new bag
(Hey, Iggy)
(Hey, Iggy)
I say hey, Iggy, you're so fine
You're so fine, you blow my mind
(Hey, Iggy)
(Hey, Iggy)
Baddest white bitch in the game
I could make Future put down the drink
Baddest white bitch in the club
Hot boys on my dick in the club
(Hey, Iggy)
(Hey, Iggy)

Datos de esta canción
HEY IGGY es una canción de Iggy Azalea que se estrenó el , este tema está incluido dentro del disco Survive the Summer - EP. Agradecemos a RickRack por haber sudido la letra de Hey Iggy.
Sobre Hey Iggy
"Hey Iggy" es el cuarto tema fuera del EP oficial de segundo año de Iggy, "Survive The Summer", publicado el 3 de agosto de 2018.

Iggy hace su propia versión hip-hop oscura y retorcida del himno pop de las animadoras "Micky" de Toni Basil, y se declara la "perra blanca más mala del club". La piedra fundamental produjo las muestras "Mickey" de Nicky Chinn & Mike Chapman, y fue escrita por Iggy Azalea, Joseph Epperson & Dylan Wiggins.