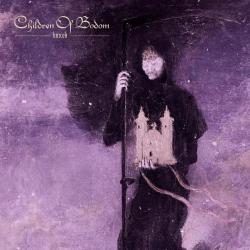 LETRA
Sometimes my pain is so damn elaborate
That I can taste the blood in my tears, trying to forget
They haunt me, taunt me
The dreams that are nothing but a cruel joke on me
I'll ride 'em out, yet I'm taut in actuality

Hexed
Turned into a casualty
Hexed
A blessing or a travesty?

Kill me once, who's to blame?
Kill me twice, I'm yours to claim
Curse me once, shame on you
Hex me twice, shame on me

If spirits could be visible, not just a fallacy
Your hex would be tangible but in reality
They haunt me, taunt me
Am I just a victim of my insanity?
A final chapter in a tale that ends in tragedy?
Hexed
Turned into a casualty
Hexed
A blessing or a travesty?
Hexed
Demon's within
Hexed
Crawling under my skin

Kill me once, who's to blame?
Kill me twice, I'm yours to claim
Curse me once, shame on you
Hex me twice, shame on me

Hexed
Turned into a casualty
Hexed
A blessing or a travesty?
Hexed
Demon's within
Hexed
Crawling under my skin

Hexed
Hexed
Hexed
Hexed
Hexed
Hexed
fuente: musica.com

Compartir la letra 'Hexed'