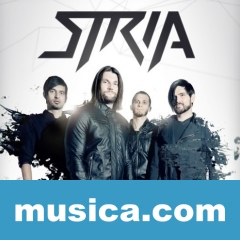 Famous X (Following The Kill)
LETRA
Dressed in red, robed in black, you are everything
Such a mark as to make clear your place above us all
Shift your weight, move the crowd, you are our queen
The oceans call

Soon your bones will furnish our homes
New fad! So terrible!
Praise! Contain! Murder!

Dressed in red, robed in black, bathed in gold
You are the eyes of Jupiter
We honor you and name our children after your death

We've taken everything about you
We've taken everything about you
We've taken everything about you
We've taken everything about you

Soon your bones will furnish our homes
New fad! So terrible!
Praise! Contain! Murder!
All the cool kids are following the kill
And now a toast to beloved, most hated
Swallow the end beneath
Hear the crowd
Tide against shore we made you! Carried you!
And now we call you home
Commit to the seas
The oceans fill your grave
Drink of us as we drink of you

Follow the hands
So tightly wrapped around your neck
And squeeze the life that remains
Which might I say accents your silver eyes
Reminds me why
I'm following the kill

All the cool kids are following the kill
God save! God save the Queen!
fuente: musica.com


X