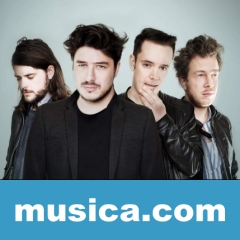 Announcement of Hiatus
LETRA
There won't be any Mumford & Sons activities for the foreseeable future following Friday's show.
How long?
We have no idea. We just know we're going to take a considerable amount of time off and just go back to hanging out and having no commitments or pressure or anything like that. It feels like the last week of school right now, before school holiday when you're in high school. The atmosphere on the road is one of . . . I think everyone's excited about being free of schedules.
We're just going to rest up. I don't think we've had actually much time in the process to be with other people and living a life outside of the band. I think that's what's in place at the moment, to do very little – especially when it comes to Mumford & Sons.

Comparte si te ha gustado