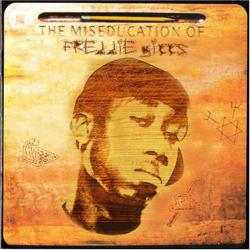 Summa Dis
LETRA
Summa Dis Letra
Yeah, we keep rollin' rollin' rollin'
Yeah, we keep rollin' rollin' rollin'
(Aye) summa dis, (aye) or summa dat
(Aye) summa dis, or summa dat
(We keep rollin' rollin' rollin')
Summa dis, or summa dat
(Aye) summa dis, or summa dat
(We keep rollin' rollin' rollin')
Summa dis, or summa dat
(Aye) summa dis, or summa dat
(We keep rollin' rollin' rollin')
Summa dis, (aye) or summa dat
(Aye) summa dis, or summa dat
(We keep rollin' rollin' rollin')
Yeah, aye bitch I'm eastside G nigga, and I tote those
Fully automatic 40 calis and the fo' fo's
Still take you toe to toe and leave you wit' a broke nose
Lookin' for them boys that got that coco by the boat load
Don't fuck wit' you, you get you coco from the po-po
We police ourselves so it's a diss, we don't report those
I keep another nigga, bitch I don't support hoes
All I got to give her is a Rollin' through yo' area, we checkin' for them beakers
I sell it like I tell it, got them yappers got them reefers
You got it for the low but hoe I got it for the cheefers
The feds tappin' chirps, I'm 'bout to take it back to beepers
That's that Finger Roll bleedin' outcha speakers
Gibbs feel it then he kill it like a street sweeeper
That fire-fire kush, them pills, that bud of crack
Get summa dis my nigga, get summa dat
(Aye) summa dis, (aye) or summa dat
(Aye) summa dis, or summa dat
(We keep rollin' rollin' rollin')
Summa dis, or summa dat
(Aye) summa dis, or summa dat
(We keep rollin' rollin' rollin')
Summa dis, or summa dat
(Aye) summa dis, or summa dat
(We keep rollin' rollin' rollin')
Summa dis, (aye) or summa dat
(Aye) summa dis, or summa dat
(We keep rollin' rollin' rollin')
One thousand, two thousand, three thousand, fo'
Five thousand dollars on the esclade flo'
Got six thousand, seven thousand, eight thousand, nine
'Bout ten, eleven stacks, and this jewelry is all mine, nigga
Hoe this a jack move, don't try to act fool
Just pick this paper up and miss me with that attitude
I'm in this shit to win this shit, so what I gotta lose?
When I'm lackin' I'm taxin' every dollar you stackin' dude
Sometimes I'm super cool, sometimes I'm super bad
Not McLovin, but a nigga be bustin' for this stupid cash
I give my loot a [?], get work to move it fast
I'm droppin' dollars on them strippers, where they do that at?
I give you summa dis, you give me summa dat
I let her suck my dick, and then I broke her back
Right to the crib, ain't nothang to a pimp
Let her spend some time wit' hubby and the kid
Cause all I do is give her...
(Aye) summa dis, (aye) or summa dat
(Aye) summa dis, or summa dat
(We keep rollin' rollin' rollin')
Summa dis, or summa dat
(Aye) summa dis, or summa dat
(We keep rollin' rollin' rollin')
Summa dis, or summa dat
(Aye) summa dis, or summa dat
(We keep rollin' rollin' rollin')
Summa dis, (aye) or summa dat
(Aye) summa dis, or summa dat
(We keep rollin' rollin' rollin')