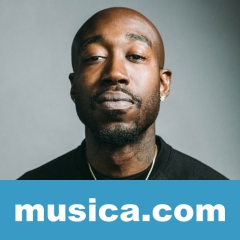 Things Can Only Get Better
LETRA

The following is a DJ Skee production
Welcome to Indiana. Gary, Indiana
Gary
The city on the move
Gary
The city welcomes you
Gary
Warm and friendly too
Gary
Has lots of things to do
Gary, Indiana
Gary, Indiana, welcome to
Gary, police are searching for a carjacker accused of shooting and killing a 15 month old boy and injuring his mother
A Family in Gary is heartbroken tonight after a shooting that killed a teenager. Even more painful, the boy was hit by a bullet fired by a police officer
There are disturbing allegations against a principal of a school in Gary, Indiana. Michael Bannom is charged with shooting at his estranged wife's vehicle then ramming it with his SUV
A terrible story in our newscast today, a carjacker shot and killed a one year old boy in Gary, Indiana
A family is marking a painful anniversary tonight in Gary, Indiana. A triple murder remains unsolved a year later...
'Help me, I'm Shot.' This homeowner is telling the story of a man shot in the head and left for dead on Christmas. Police say this area on 8th and Virginia is where Richard Canon was dumped. They say a group of men abducted Canon from his home, pistol whipped him, tied him up, wrapped him in a blanket, and shot him in the face
In other news, a am is in custody in northwest Indiana. The man is accused of killing his wife and two children in a hostage standoff; happened overnight in Gary...
Police in Gary say he was shot sitting on his couch overnight, now as the police search for the gunman neighbors mourn a man they say always cared for others
Police in Gary, Indiana say a mother and her son teamed up to murder a man yesterday. The mother was driving when detectives say she stopped and allowed her son to fire a semi-automatic rifle in a busy neighborhood
Woman: 'She said, 'When momma say shoot, you shoot.''
Gary neighbors are outraged after news that a mother may have helped her fifteen year old song shoot and kill a disabled man here Wednesday. Area residents say they have heard the adult suspect order her son to hurt other neighbors before
Woman: She told him, 'Shoot baby, shoot.''
Back to news reporter: Detectives say the 48 year old's woman's son got out and fired, hitting Martin in the back. A crime allegedly committed by people Martin thought of as family
Man: He even raise the boy who shot him...he was like a father to him

fuente: musica.com


X