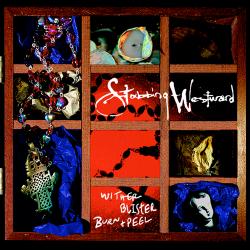 LETRA
I'm feeling the weight of the world
and it's crushing me
I'm feeling the weight of everyday life
and it's crushing me
how much more will it take
how much more until it breaks me
this world is crushing me
I'm feeling the hate of the world
and it's crushing me
I'm feeling the hate of everyday life
and it's crushing me
I've spent every moment since the day you left
attempting to regain the shattered remains of my pathetic life
working to be someone you can be proud of
someone you can love again
I have given you everything that I have to give
everything i'm able to give
taking into consideration your reluctance to accept anything I have to offer
I'm tired of living my life for you
I'm tired of living for everyone else in this world
I'm tired of...?
I swallow the hate, betrayal and lies
swallow it whole, shove it deep down inside of me
feeling the weight of the world, and it's crushing me
how much more will it take?
how much more until it breaks me?
this world is crushing me
fuente: musica.com

Comparte si te ha gustado



Puntuar Crushing Me
¿Qué te parece esta canción?
-
0 votos
Canciones del disco
Artistas relacionados