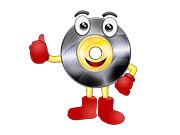 Daddy, Daddy, What is Heaven Like?
Letra
LETRA
Daddy, Daddy, What is Heaven Like? (Letra/Lyrics)
Daddy, Daddy, what is heaven like?
Is it like our house, so pretty and white?
I don't understand, it doesn't seem fair.
If Mommy loved us so, why did she go there?
Heaven, my son, child is a beautiful place.
Where there's a smile on everyone's face.
Mommy loved us both, but she had to go,
We needed her so, here but they needed her more.
Daddy, Daddy, is heaven very far?
How long would it take if we go by car?
If you cross me at the corner, I can take my bike.
Daddy, please tell me, what's heaven like?
You can't go there, by bike or a car, it passed the moon way beyond the stars
And maybe someday, you'll go to heaven, too
If I know your mommy, she saved a place for you
Daddy, Daddy, I can hardly wait.
I'm so excited; heaven sounds great
Can I run and tell Brother good-bye?
Why is there, Daddy, a tear in your eye?
Play "Daddy, Daddy, Wha…"
on Apple Music
Writer(s): Artie Wayne
AZLyrics T Tiny Tim Lyrics
album: "God Bless Tiny Tim" (1968)
Welcome To My Dream
Tip-Toe Thru' The Tulips With Me
Livin' In The Sunlight, Lovin' In The Moonlight
On The Old Front Poch
The Viper
Stay Down Here Where You Belong
Then I'd Be Satisfied With Life
Strawberry Tea
The Other Side
Ever Since You Told Me That You Love Me (I'm a Nut)
Daddy, Daddy, What is Heaven Like?
The Coming Home Party
Fill Your Heart
I Got You Babe
This Is All I Ask