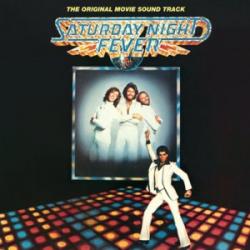 You Should Be Dancing
Letra
LETRA
You Should Be Dancing (Letra/Lyrics)
My baby moves at midnight
Goes right on till the dawn
My woman takes me higher
My woman keeps me warm
What you doin' on your back, aah
What you doin' on your back, aah?
You should be dancing, yeah
Dancing, yeah
She's juicy and she's trouble
She gets it to me good
My woman gives me power
Goes right down to my blood
What you doin' on your back, aah
What you doin' on your back, aah?
You should be dancing, yeah
Dancing, yeah
What you doin' on your back, aah
What you doin' on your back, aah?
You should be dancing, yeah
Dancing, yeah
My baby moves at midnight
Goes right on till the dawn, yeah
My woman takes me higher
My woman keeps me warm
What you doin' on your back, aah
What you doin' on your back, aah?
You should be dancing, yeah
Dancing, yeah
What you doin' on your back, aah
What you doin' on your back, aah?
You should be dancing, yeah
Dancing, yeah
You should be dancing, yeah
You should be dancing, yeah
You should be dancing, yeah
You should be dancing, yeah
You should be dancing, yeah
You should be dancing, yeah
You should be dancing, yeah
You should be dancing, yeah
You should be dancing, yeah
You should be dancing, yeah
You should be dancing, yeah
Datos de esta canción
YOU SHOULD BE DANCING es una canción de Bee Gees del año 1976, este tema está incluido dentro del disco Children of the World.
Sobre You Should Be Dancing
Lanzado como el primer sencillo de su decimocuarto álbum de estudio, Children of the World, en 1976, "You Should Be Dancing" pasó una sola semana en la cumbre del US Billboard Hot 100, y los cinco primeros en el Reino Unido.
La canción fue destacada en la película de 1978 "Fiebre del Sábado por la Noche", lo que llevó a un resurgimiento de la popularidad.
Fue el primer topper de los Bee Gees en EE.UU. en presentar la voz del falsete de Barry Gibb.
Anteriormente habían empleado un estilo de alma más melódico, de ojos azules.
Una versión en vivo de la canción en la gira de la banda de 1979 de Spirits Having Flight Tour presentaba a su hermano menor, Andy Gibb, como coros.