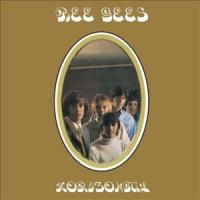 Massachusetts
Letra, canción, curiosidades
LETRA
'Massachusetts'
Feel I'm goin' back to Massachusetts
Something's telling me I must go home
And the lights all went out in Massachusetts
The day I left her standing on her own
Tried to hitch a ride to San Francisco
Gotta do the things I wanna do
And the lights all went out in Massachusetts
They brought me back to see my way with you
Talk about the life in Massachusetts
Speak about the people I have seen
And the lights all went out in Massachusetts
And Massachusetts is one place I have seen
I will remember Massachusetts
Sobre Massachusetts
"Massachusetts" es una canción barroca de pop y folk rock de 1967 escrita por los Bee Gees, publicada en 1968 en el álbum Horizontal.
Los hermanos Gibb no escribieron inicialmente la canción para ellos mismos. Estaban tratando de vendérsela a The Seekers, el primer cuarteto pop australiano que tuvo un gran éxito de ventas en el Reino Unido y los Estados Unidos (incluyendo su gran éxito "Georgy Girl"). Cuando llegaron a Londres, los Gibbs no pudieron hacer un trato con The Seekers, así que grabaron la canción ellos mismos.
El grupo escribió la canción en un barco en el puerto de Nueva York como un desafío para ellos mismos.
Según una entrevista con Robin Gibb, fue un buen ejercicio para los hermanos. Nunca habían estado en Massachusetts antes y el nombre del estado contenía muchas S, lo que lo convertía en un título inusual. Sin embargo, el Hermano Barry tiene un recuerdo ligeramente diferente sobre los detalles.
Apoyar a Bee Gees
Bee Gees está en la posición 296 del ranking de esta semana, su mejor puesto ha sido el 62º en mayo de 2012.

¿Apoyar a Bee Gees?

Ranking SemanalMedallero
Bee Gees
Añadir Letra
Massachusetts
Comentar
Guardar en Playlist