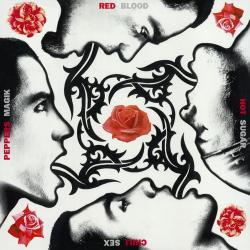 LETRA
I Could Have Lied (Letra/Lyrics)
There must be something
In the way I feel
That she don't want me to feel
The stare she bares cut me
I don't care
You see so what if I bleed
I could never change
Just what I feel
My face will never show
What is not real
A mountain never seems to have
The need to speak
A look that shares so many seek
The sweetest feeling
I got from you
The things I said to you were true
I could never change
Just what I feel
My face will never show
What is not real
I could have lied I'm such a fool
My eyes could never never never
Keep their cool
Showed her and I told her how
She struck me but I'm fucked up now
But now she's gone yes she's gone away
A soulful song
That would not stay
You see she hides 'cause she is scared
But I don't care
I won't be spared
Datos de esta canción
I COULD HAVE LIED es una canción de Red Hot Chili Peppers del año 1991, este tema está incluido dentro del disco Blood Sugar Sex Magik.
Sobre I Could Have Lied
Hay muchas versiones al respecto, y sobre todo negación directa de la implicada en la historia detrás de esta canción. Se dice que Anthony Kiedis escribió esta canción inspirado en la supuesta relación que hubo entre él y Sinead O'Connor. Se ha dicho que, la talentosa y controversial cantante, rompió con el líder de la banda californiana con una nota que decía 'I Could Have Lied'. Ahora bien, la mismísima Sinead ha negado siquiera haber salido con Kiedis, aunque a esta siempre la cuentan entre las muchas artistas con las que Kiedis ha salido.