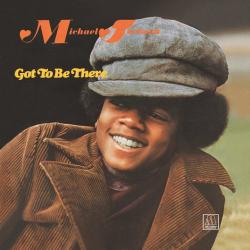 I Wanna Be Where You Are
Letra
LETRA
I Wanna Be Where You Are (Letra/Lyrics)
Can it be I stayed away too long
Did I leave your mind when I was gone
It's not my thing trying to get back
But this time let me tell you where I'm at
You don't have to worry 'cause I'm coming
Back to where I should have always stayed
And now I've heard the meaning to your story
And it's enough love for me to stay
Can it be I stayed away too long
Did I leave your mind when I was gone
Well it's not my thing trying to get back
But this time let me tell you where I'm at
I wanna wanna be where you are, uh oh
Anywhere you are
I wanna wanna be where you are, oh
Everywhere you are, oh
Please don't close the door to our future
There's so many things we haven't tried
I could love you better than I used to
And give you all the love I have inside
Oh oh
I wanna wanna be where you are uh oh
Any any anywhere you are oh oh
I wanna wanna be where you are uh oh
I gotta gotta be where you are uh oh
I wanna be I wanna be I
Yeah yeah baby now
I wanna be I wanna be I ooh
I wanna be I wanna be I
Na na yeah yeah
I wanna be I wanna be I
I wanna be I wanna be I
Na na baby
I wanna be I wanna be I
I wanna be I wanna be I
Ooh ooh baby
I wanna be I wanna be I
I wanna be I wanna be ooh
Yeah yeah baby nw
I wanna be I wanna be oh ooh
I wanna be I wanna be oh
Na na yeah yeah
I wanna be I wanna be ooh
Ooh ooh baby
I wanna be I wanna be I
Datos de esta canción
I WANNA BE WHERE YOU ARE es una canción de Michael Jackson que se estrenó el , este tema está incluido dentro del disco Got To Be There.
Sobre I Wanna Be Where You Are
"I Wanna Be Where You Are" es una canción escrita por Arthur "T-Boy" Ross y Leon Ware para Michael Jackson, quien llevó la canción al número 7 en el Cash Box y al número 16 en el Billboard Hot 100 chart.

También fue la primera colaboración entre Ware y Ross, el hermano menor de la legendaria superestrella Diana Ross. Esta canción sería una de las más versionadas de Jackson, por cantantes como Marvin Gaye, Willie Hutch, Jason Weaver y más tarde The Fugees. Ware y Ross también escribieron el clásico éxito de Marvin Gaye, "I Want You" varios años después.
Aalcanzó el número 2 en la lista de singles de R&B de Estados Unidos en 1972. Su tercer éxito consecutivo en el Top 10 Pop durante su temprana carrera en solitario con Motown.