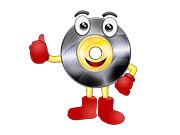 A Sinlge Silver Rose
Letra
LETRA
A Sinlge Silver Rose (Letra/Lyrics)
Is it your choise to leave or stay?
(and if it was, could you decide?)
and are you the only one on your path?
(two less that care if i live or die)
and was it my fault?!
should i have done more?!?!
or maybe i should have done less...
...but now its too late to settle that score
so wipe all the blood from your dress!!!
please god, give me back my dream!
How could they... say no?
(you could) (decide)
drop my heart... in tow...
(if i) (die)
this is my fight!
and i've fallen tonight!
I've been looking back on the day i left her.
it rained in mid december
i wished it'd rain forever
that time is passed and no one knows
a single ring that clearly shows
what would have been if she had chose.
A single silver rose...

Datos de A Sinlge Silver Rose
A SINLGE SILVER ROSE es una canción de Clarity.