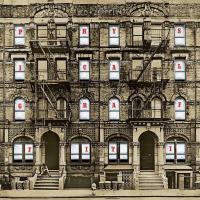 In My Time Of Dying Letra
LETRA
'In My Time Of Dying'
In my time of dying, want nobody to mourn
All I want for you to do is take my body home
Well, well, well, so I can die easy
Well, well, well, so I can die easy
Jesus, gonna make up/out siviers
Jesus, gonna make up my dyin' bed
Meet me, Jesus, meet me
Oh meet me in the middle of the air
If my wings should fail me, Lord
Oh please meet me with another pair
Well, well, well, so I can die easy
Well, well, well, so I can die easy
Jesus, gonna make up
Somebody, somebody
Oh, oh Jesus gonna make up
Jesus gonna make you my dyin' bed
Oh, Saint Peter, at the gates of heaven
Won't you let me in
I never did no harm
I never did no wrong
Oh, Gabriel, let me blow your horn
Let me blow your horn
Oh, I never did, did no harm
I've only been this young once
I never thought I'd do anybody no wrong
No, not once
Oh, I did somebody some good
Somebody some good yeah
Oh, did somebody some good yeah
I must have did somebody some good yeah
Oh I believe I did
I see the smiling faces
I know I must have left some traces
And I see them in the streets
And I see them in the field
And I hear them shouting under my feet
And I know it's got to be real
Oh, Lord, deliver me
All the wrong I've done
You can deliver me, Lord
I only wanted to have some fun
Hear the angels marchin'
Hear the' marchin', hear them marchin'
Hear them marchin', the' marchin'
(Oh my Jesus)
It's got to be my Jesus
Oh, it's got to be, it's got to be my Jesus
it's got to be my oh
it's got to be my Jesus
Oh take me home
Come on, come on I can hear the answer, sing it
Oh, here they come
Here they come
Here they come
Bye-bye
Bye-bye
Bye-bye
Bye-bye
Bye-bye
Oh, feels pretty good, don't you?
Pretty good, I feel
(Oh, Georgina)
(Oh)
Oh, yeah
Oh, I see him
Come on
(Take it)
Oh, don't you make it my dyin', dyin', dyin'
Cough, \"that's gonna be the one, isn't it?\"
\"Come have a listen, then\"
Oh yes, thank you
Sobre In My Time Of Dying
"In My Time Of Dying" es la canción más larga de Led Zeppelin, con una duración en la versión del álbum de estudio de 11 minutos y 6 segundos.
Los cuatro miembros de Led Zeppelin aparecen en los créditos de esta canción, a pesar de ser un gospel tradicional que ya había sido grabado por varios otros artistas, como por ejemplo, "Jesus Make Up My Dying Bed" de Blind Willie Johnson, "In My Time Of Dyin'" de Bob Dylan y "Well, Well, Well" de John Sebastian.
Este tema, junto con "When The Levee Breaks", contiene algunas de las interpretaciones más famosas de Page en la guitarra.
Esta canción se hizo famosa porque fue la última canción interpretada por Chris Cornell en la noche de su suicidio en Detroit.
Apoyar a Led Zeppelin
Led Zeppelin está en la posición 438 del ranking de esta semana, su mejor puesto ha sido el 163º en enero de 2013.

¿Apoyar a Led Zeppelin?

Ranking SemanalMedallero