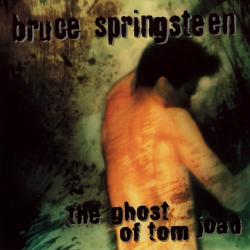 LETRA
Across The Border (Letra/Lyrics)
Tonight my bag is packed
Tomorrow I'll walk these tracks
That will lead me across the border
Tomorrow my love and I
Will sleep beneath auburn skies
Somewhere across the border
We'll leave behind my dear
The pain and sadness we found here
And we'll drink from the Bravo's muddy water
Where the sky grows gray and wide
We'll meet on the other side
There, across the border
For you I'll build a house
High upon a grassy hill
Somewhere across the border
Where pain and memory
Pain and memory have been stilled
There, across the border
And sweet blossoms fill the air
Pastures of gold and green
Roll down into cool clear waters
And in your arms beneath open skies
I'll kiss the sorrow from your eyes
There, across the border
Tonight we'll sing the songs
I'll dream of you, my corazón
And tomorrow my heart will be strong
And may the saints blessing and grace
Carry me safely into your arms
There, across the border
For what are we
Without hope in our hearts
That someday we'll drink from God's blessed waters
And eat the fruit from the vine
I know love and fortune will be mine
Somewhere across the border
Datos de Across The Border
ACROSS THE BORDER es una canción de Bruce Springsteen que se estrenó el , este tema está incluido dentro del disco The Ghost Of Tom Joad .
Sobre Across The Border
Pista número 10 del álbum de Springsteen de 1995 "The Ghost of Tom Joad".

En el seguimiento acústico del favorito de los fans de Springsteen, Nebraska (1982), se establece un mayor enfoque en los inmigrantes que vienen a Estados Unidos. "Across the Border" es el clásico mantra de Springsteen de una pareja que se embarca en un audaz y arriesgado viaje de dejar atrás lo que saben por lo desconocido contado desde la perspectiva de los vagabundos mexicanos.