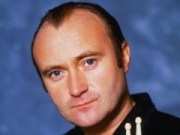 You'll Be In My Heart
Letra
LETRA
You'll Be In My Heart (Letra/Lyrics)
Come stop your crying
It will be alright
Just take my hand
And hold it tight
I will protect you
From all around you
I will be here
Don't you cry
For one so small,
You seem so strong
My arms will hold you,
Keep you safe and warm
This bond between us
Can't be broken
I will be here
Don't you cry
'Cause you'll be in my heart
Yes, you'll be in my heart
From this day on
Now and forever more
You'll be in my heart
No matter what they say
You'll be here in my heart
Always
Why can't they understand the way we feel
They just don't trust what they can't explain
I know we're different, but deep inside us
We're not that different at all
And you'll be in my heart
Yes you'll be in my heart
From this day on
Now and forever more
Don't listen to them
'Cause what do they know
We need each other, to have, to hold
They'll see in time, I know
When destiny calls you, you must be strong
I may not be with you
But you got to hold on
They'll see in time, I know
We'll show them together
'Cause you'll be in my heart
Believe me you'll be in my heart
I'll be there from this day on
Now and forever more
You'll be in my heart
No matter what they say
You'll be here in my heart
Always
Always I'll be with you
I'll be there for you always
Always and always
Just look over your shoulder
Just look over your shoulder
Just look over your shoulder
I'll be there
Always
Datos de You'll Be In My Heart
YOU'LL BE IN MY HEART es una canción de Phil Collins que se estrenó el .
Sobre You'll Be In My Heart
Una de las cinco canciones originales escritas por Phil Collins en 1998 para la película de Tarzán de 1999 de Disney. En la película, la canción termina en el primer verso, pero la versión completa de la canción fue lanzada en la banda sonora oficial.
La canción ganó el Globo de Oro y los premios de la Academia a la mejor canción original.
La canción recibió una nominación a los Grammy por "Mejor Canción Escrita para una Película". Perdió con "Beautiful Stranger" de Madonna, que fue escrito para Austin Powers: El espía que se acostó conmigo.
Lily Collins, la hija de Phil, declaró que era su canción favorita de su padre.